Our themes used default bootstrap menu. and bootstrap  dropdown menu need Parent menu with the custom link with "#"
Check this Bootstrap menu example https://getbootstrap.com/examples/navbar/
If you are using the drop-down menu. We Recommend using custom link with # in Parent menu.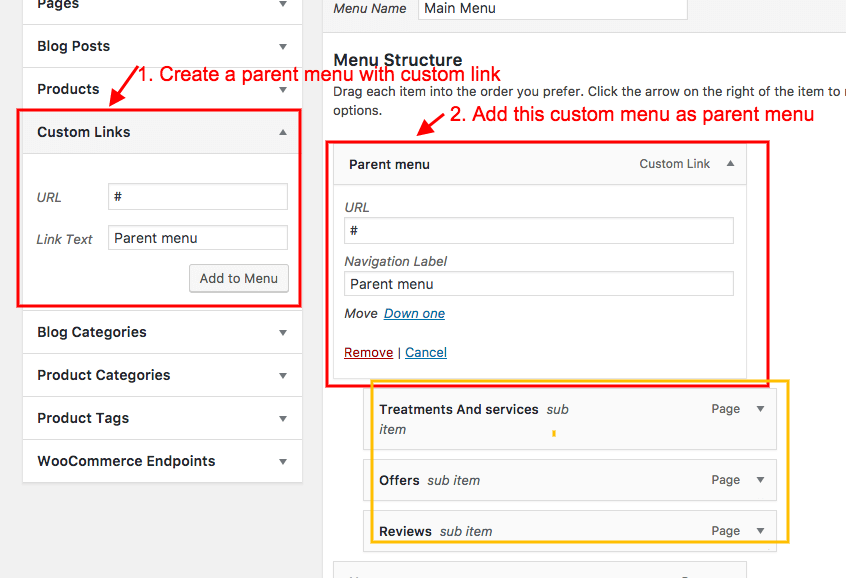 Use the custom link in parent menu for the dropdown menu.