Envato changes the item support policy provided by all authors on EnvatoMarket.
This article clarify that, each purchase made on, before or after September 1st, 2015 received 6 months of FREE support, after that you can purchase additional time through a support subscription.
Note: You will still receive future updates FOR FREE even you didn't extend your support period, and can always access our forum.
How to Extend your Support Period?
When you buy our product, you can go to your purchased item's page. Here you can renew OR extend the support period.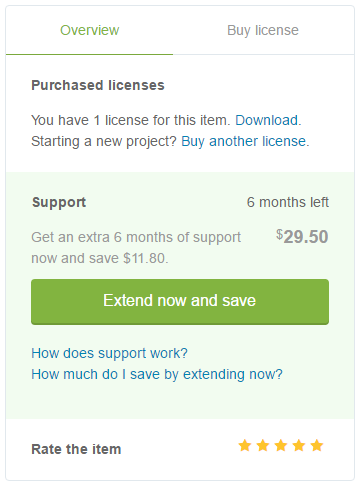 After that you can extend support period by click on Renew support now! link on Download page.

It's important to know that extending your support period is mandatory to be able to get support from XpeedStudio team, but we recommend to upgrade support period.
Upgrade your support period before it ends. It will save some of your money.