Some of our themes support Mega menu. like wellness center and Getleads.
If your theme support mega menu.
First, make sure your Mega menu extension active or not from Unyson sidebar. If not active please active the Mega menu extension.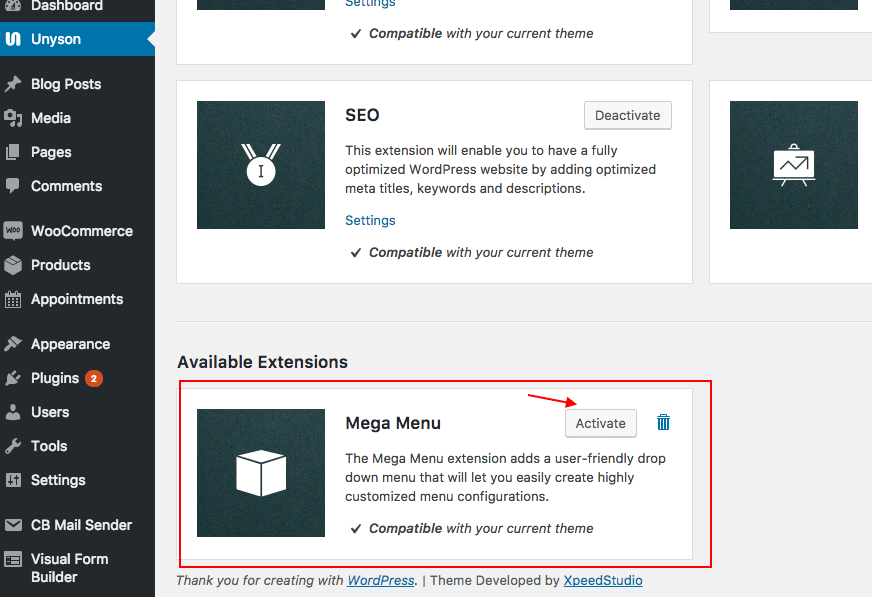 After active the mega menu. go to appearance -> menus.
Mega menu structure will be like. Parent mega menu under will be column menu and then column menus under will be normal menus
Parent menu (This menu inside have a option. Use as mega menu. )
–Column menu (Create column in menu)
—-Menu (Normal link menus)
—-Menu (Normal link menus)
—-Menu (Normal link menus)
–Column menu (Create column in menu)
—-Menu (Normal link menus)
—-Menu (Normal link menus)
—-Menu (Normal link menus)